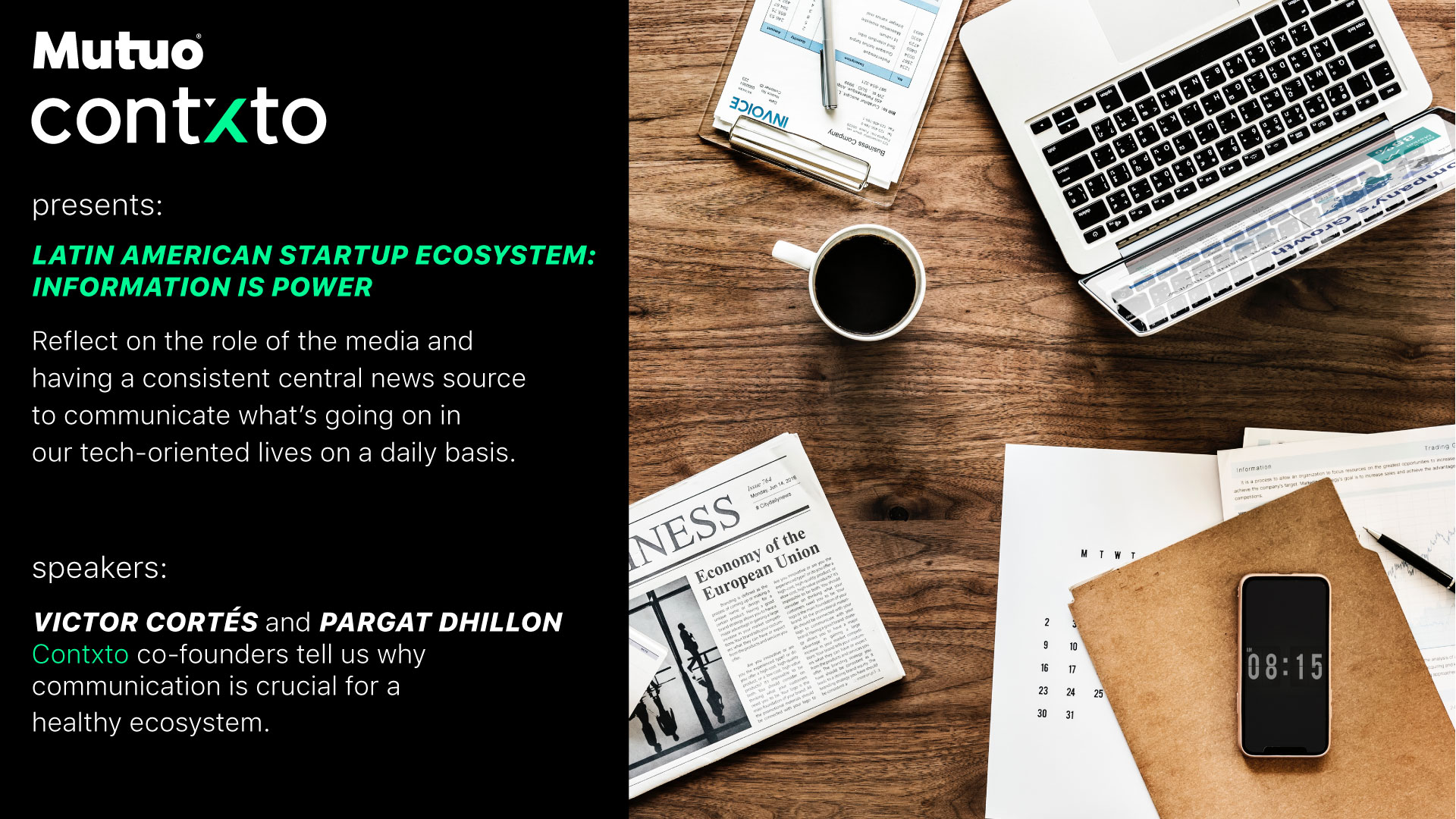 Information is still obscure. Data is not yet well organized. This is not only a bad practice, but it is also dangerous. Without a central source for updated news and accurate data, there's only room for biased opinions and misinformation.
There are amazing things happening in the Latin American tech and startup ecosystem, yet many people wonder why it has not evolved as fast and exponentially as others. Well, there are many obvious reasons, but one of them might be quite underrated: lack of media attention.
Victor Cortés and Pargat Dhillon, Contxto co-founders tell us why communication, information and accurate data are crucial for a healthy ecosystem. The conference invites attendees to reflect on the role of the media and the importance of having a consistent, central news source to communicate what's going on in our tech-oriented lives on a daily basis.
*Remember that it is a ticket per person, if you have more interested friends of the community in the event they can purchase it personally through the platform.